Antiques
Almost anything old and rare can be considered an antique, especially if there's a special story behind it. A limited print mug, a typewriter, and even Beanie Babies can be cherished by those who find beauty in it as a collectible. If you take a look in your family's curio cabinet, chances are everything inside is an antique to somebody who recognizes its worth. With that being said, we gladly deal in a wide variety of items including but not limited to:
Dinnerware
Silverware
Paintings
Sculptures
Small appliances
Rare decor
Discontinued tools
Think you might have your hands on an antiquated item? Bring it down to Covina Coin and we'll take a look! If you're looking for another piece to add to your collection, we might just have what you've been looking for.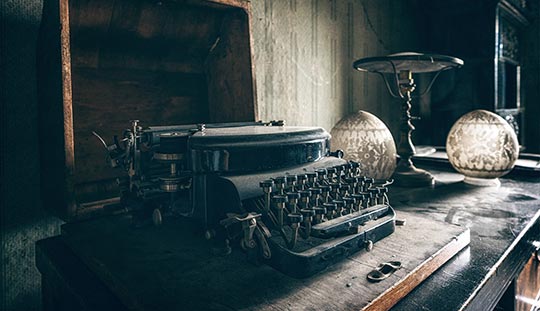 Film and Television

Memorabilia

Everyone has a favorite movie or tv show. Maybe you enjoy the classics like I Love Lucy or The Addam's Family, or you could be a fanatic for blockbuster hits like Star Wars or Batman. Most popular media come with a line of licensed merchandise to help show off your fandom. Older items that are no longer in production are hard to come by, but that's where we come in! We gladly buy and sell goods like posters, lunchboxes, figurines, and even autographs.

What's your #1 movie or tv show? Come chat about it with our friendly staff at Covina Coin, and we could have a little something that you'll love while you're here. If you're in the Covina area, it's worth coming by to check our stock!
Sports Memorabilia
Collecting sports memorabilia is quite the phenomenon as each item holds a certain uniqueness. A ball is just a ball until it's been held by an athlete, and an autograph on top of that makes it a one-in-a-million treasure. There's no limit to what a collection can consist of and each enthusiasts' personal museum is entirely one of a kind. Some examples of sought-out sports memorabilia include:
Trading cards
Balls
Bats
Gloves
Jerseys
Shoes
Hats
Photos
The experts at Covina Coin know how to accurately identify and price any piece of sports memorabilia. If you're looking to make a return on your investment or if your collection is missing a certain something, we're the best place in the Covina area for what you need!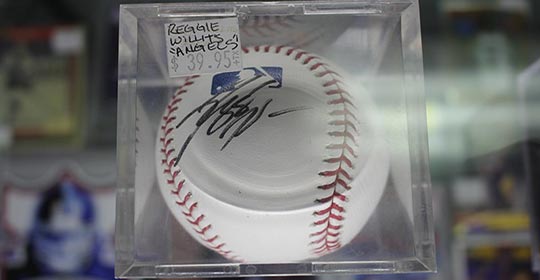 Do you have an old, mysterious coin that's been laying on the floor of your car? Even if you don't know how it got there, we can most likely figure out the story behind it. Whether you bring in an American, foreign, or ancient coin, we can pinpoint the value of it to help you decide whether or not you want to sell it. We handle other currencies too such as certificates and bank notes. Some people receive these as gifts and aren't sure what to do with them, but we'll help shed some light on the value for you!
You might not be able to use these coins and notes to buy a cheeseburger, but you can trade it in for what it's worth! If you're in the Covina area, you won't get any better prices than at Covina Coin!