No coin collection is complete without at least one Mercury Dime. Minted from 1916-1945, Mercury Dimes are 90% silver and 10% copper, totaling .072 troy ounces of silver. At Covina Coin, we have a great inventory of Mercy Dimes for sale.
Mercury Dimes are popular for both beginning and seasoned collectors. Also known as the Winged Liberty Head Dime, the dime features Lady Liberty wearing a winged Phrygian cap. The wings on the cap are intended to depict freedom of thought, although many erroneously believed it was meant to depict Mercury, who was the Roman messenger of the Gods, hence the name "Mercury Dime."
The reverse of the dime features an ax and an olive branch. The olive branch made a statement at the time, as the world was in the midst of the first World War, and the U.S. was poised to enter.
This collector's favorite was first introduced in late 1916 and was designed by Adolph A. Weinman who also designed the Walking Liberty Half Dollar.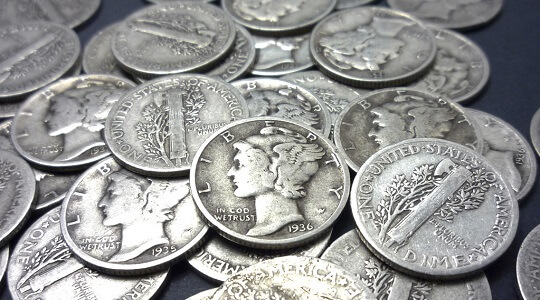 Which Mercury Dimes Should You Buy?
Mercury Dimes are some of the most popular coins in American numismatics. Many can be obtained easily, except for the 1916-D and the 1942 overdates. If you're not sure which Mercury Dimes are right for you, research online, or go talk with an experienced coin dealer about the benefits of owning individual dimes, or a set.
Beginners may wish to buy a circulated Mercury Dime collection. More experienced collectors are likely to look for uncirculated short sets or long short sets.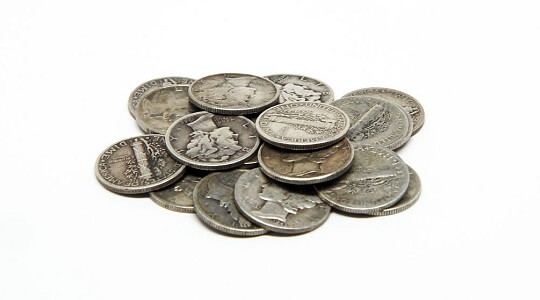 How Much are Mercury Dimes Worth?
The value of a Mercury Dime is contingent on many factors. They include:
The value may range from just $2.25 all the way up to $9,000. Those dated 1916-1935 tend to be most valuable. Sets of coins, depending upon the years included may range in price from several hundred dollars to thousands of dollars.
If you have a Mercury Dime or Mercury Dime sets and would like to have them appraised, Covina Coin & Jewelry provides coin appraisal services.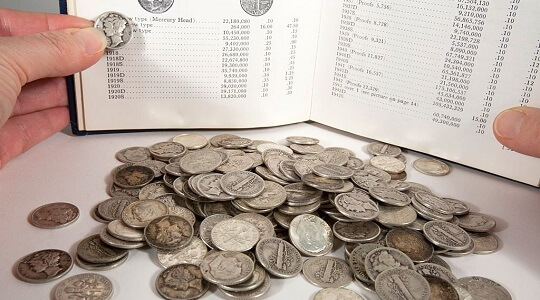 Is it Worth it to Collect Coins?
Coin collecting can be not only a rewarding hobby but can prove to be a lucrative investment. However, it takes time, dedication, and a lot of patience to build a valuable coin collection. If your primary goal is to make fast cash, it's not the easiest way to get rich quick. But if you're interested in learning about coins, and enjoy the challenges presented by coin collecting, it may be an excellent way to leave a legacy for loved ones.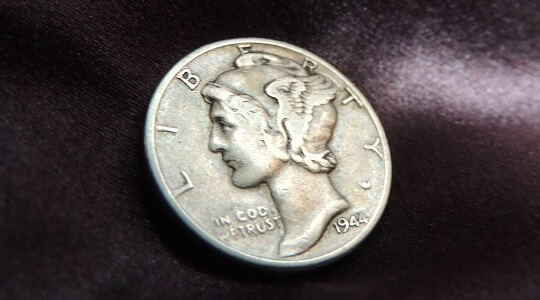 Shop for Mercury Dimes in Covina
The experienced professionals at Covina Coin and Jewelry boast years of experience in the numismatic industry. For more than 50 years Covina Coin & Jewelry has provided collectors with a terrific selection of coins for sale. Located at 204 S. Citrus Avenue in Covina, our shop is just minutes from West Covina and Glendora.
Visit us Monday – Friday from 10:00 am – 4:00 pm, and Saturday by appointment. To schedule a Saturday appointment, call 626-915-0033, or send us a message.