As a privately owned and operated coin business, Covina Coin & Jewelry has been in the coin business in SoCal for more than 50 years. Whether you're a seasoned pro at coin collecting, or just beginning, we're here to help you build a legacy, and potentially valuable collection or rare, unique, and vintage coins.
We carry a large variety of coins because we buy coins every day. Because we're in the business of both buying and selling coins, you know what we'll have in our inventory. At any given time you may find the following coins and much more in our inventory.
U.S. Coins We Carry in Covina
½ cent
1 Cent – Large, Flying Eagle, Lincoln Head, Indian Head, Bicentennial, Sets, Rolls, Collections
2 Cent
3 Cent – Silver
3 Cent – Nickel
5 Cent – Buffalo, Shield, Liberty, Jefferson, Westward Journey, Sets, Rolls, Collections
10 Cent – Bust, Seated Liberty, Mercury Dime, Barber, Roosevelt, Sets, Rolls, Collections
20 Cent
25 Cent – Bust, Seated Liberty, Standing Liberty, Barber, Washington, Sets, Rolls, Collections
50 cent – Walking Liberty Half Dollar, Barber, Walker, Kennedy, Seated, Franklin, Sets, Rolls, Collections
Dollars – Presidential, Sacagawea, Silver Eagle, Morgan Silver Dollar, Peace Dollar, Eisenhower, Trade, Seated Liberty
Ancient Collectible Coins for Sale near Glendora
We also carry an impressive collection of ancient coins, including:
Drachma
Tetra drachma
Denarius
Talents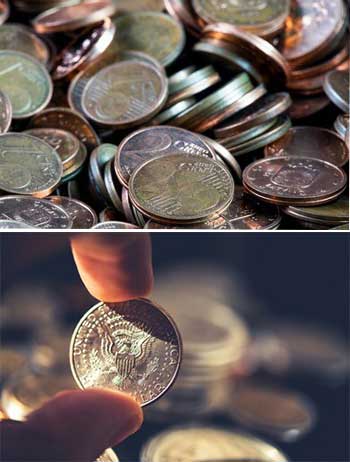 Why is Covina Coin & Jewelry a Top-Rated Coin Shop?
At Covina Coin and Jewelry our team of knowledgeable professionals have years of experience in the numismatic industry. Our longstanding coin business has served the SoCal communities of Covina, West Covina, and Glendora for more than 50 years. We specialize in rare coins from the U.S and around the world. It is our honor and pleasure to provide exceptional service to the young collector, serious investor, and major coin wholesalers.
We are also a leading buyer of rare and valuable coins in SoCal. If you're inherited a coin collection, or simply found an unusual coin tucked away, we would be happy to examine it. If it is an item we are interested in purchasing, we will make you a fair offer.
Covina Coin & Jewelry also provides coin appraisal service. Our experienced team members have years of experience in identifying, and appraising old, ancient, and foreign coins.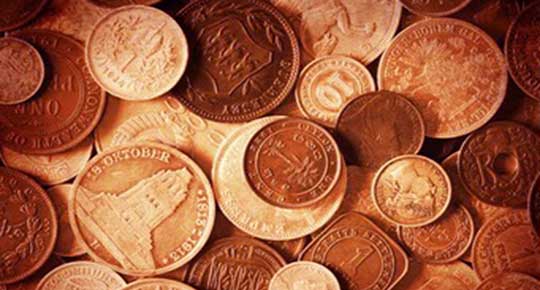 What Customers Say About Our Coin Shop in Covina
"Great store! Very professional, well stocked, and knowledgeable staff. Great selection of paper money & coins."
-Theodore E., Bellflower, CA
"I've dealt with this business many times over the years, and they're always pleasant, professional and very fair. it's always a pleasure dealing with local, family-owned businesses. These folks are the real treasures."
-Laurie G., Los Angeles, CA
Visit Covina Coin & Jewelry Today to Buy or Sell Coins
As a top-rated coin shop in the San Gabriel Valley, Covina Coin & Jewelry is just minutes from Glendora and West Covina. We are conveniently located at 204 S. Citrus Avenue in Covina.
We are open Monday – Friday from 10:00 am – 4:00 pm, and Saturday by appointment. To schedule a Saturday appointment, call 626-915-0033, or send us a message. We look forward to showing you why we're the top-rated coin shop in the SGV!