There's a reason why you own the baseball cards that you have. You could have pulled them from a pack and liked them enough to keep, or you could have traded with someone personally. Some of your cards could have even been a special find at a local convention. The point is, the baseball cards that you currently have in your possession are special to you in some way, and if you're looking to sell them, you want to make sure you get what they're worth and that they end up in caring hands. In that case, who can you trust? If you're in the Covina, West Covina, or Glendora area, Covina Coin is the most reliable and trustworthy place to sell your baseball cards to.
Honest Prices For Your Baseball Cards
How do you know you're not getting scammed when selling your baseball cards? Finding a trustworthy buyer is as easy as visiting Covina Coin. With over 40 years of expertise, we have been known to use our appraisal skills to provide the most accurate and satisfactory pricing on every item that we examine.
When it comes to baseball cards, there are a number of factors that we look out for such as:
The year the card was produced
The name of the player and their reputation
The cultural relevance of the photo on the card
The company that produced the card
The number of copies in circulation
What the card would rank on an official grading scale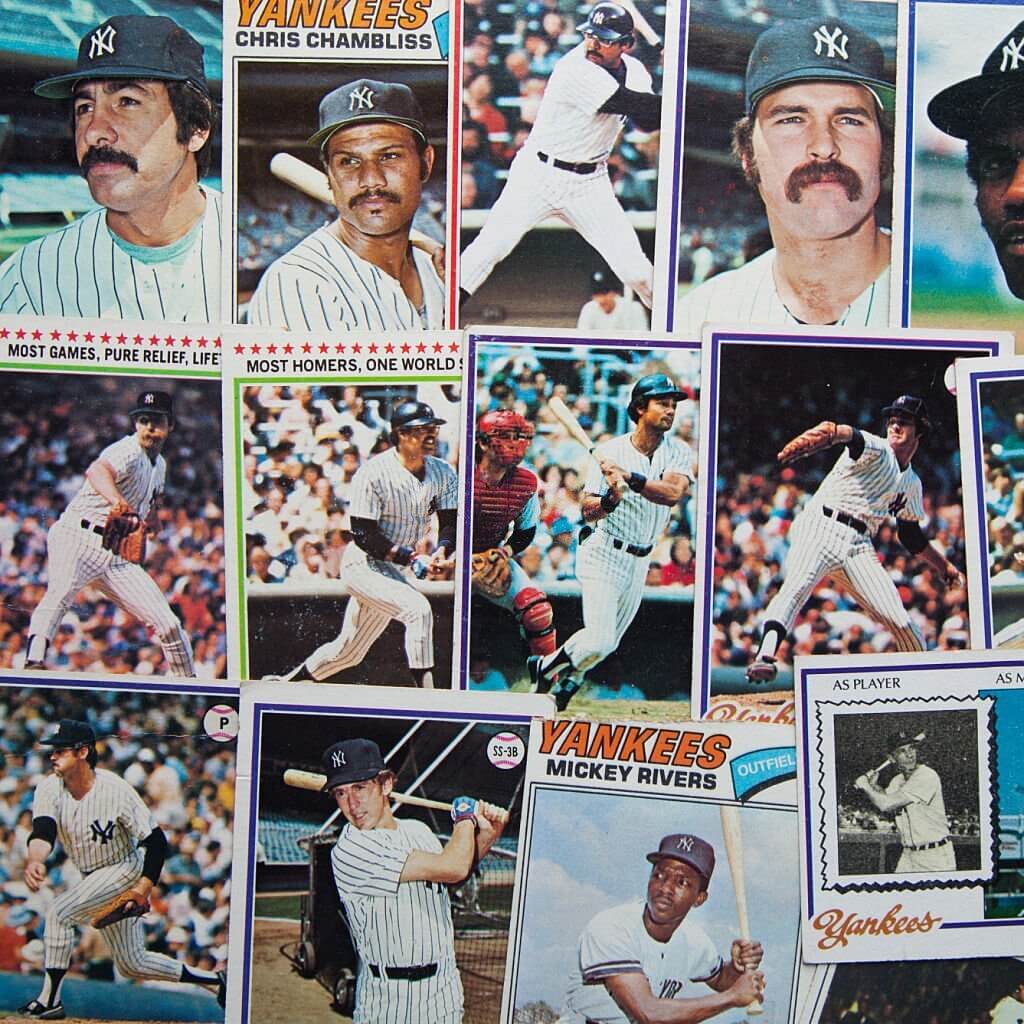 Our Quick and Easy Selling Process
Selling your baseball cards at Covina Coin is a fast and easy process. Just bring your cards into our shop so we can perform a free appraisal, and from there we will set a price and negotiate. It's really that simple! Your time is precious, and so we won't hold you up by making you wait for your cash. One of the perks of being an expert at what we do is being able to do our job both swiftly and accurately for your convenience.
Visit Covina Coin Today to Sell Your Cards!
If you're looking for the best place in the Covina, West Covina, and Glendora area to sell your baseball cards, look no further! You won't get any offers better than what we'll give you at Covina Coin. Give us a call at 626-915-0033 so our friendly staff can answer any questions you might have. We also deal in every type of sports card in case your interest extends to other sports as well!