Whether you want to turn gold coins, bars, or bullion into cash by selling them, or you're interested in buying gold, an established coin shop should be the first place you visit. Gold dealers at coin shops offer competitive prices for your unwanted gold and sell a variety of gold items ranging from coins to bars. Read on to learn why an established Southern California should be the only place you go to buy or sell gold.
Gold Bars and Gold Bullion: An Overview
Gold bullion is a term for very pure gold. Therefore, gold bars are a type of bullion, provided they are stamped with both the purity and size of the gold bar. In addition to providing the purity and weight of a gold bar, the stamp also plays another role. It makes a gold bar a valid, tradeable form of currency.
Gold bars may be interchangeably referred to as gold bullion, or gold ingot. Gold bars are available in a wide variety of weights. However, the most common sizes and weights of gold bars include the following:
1 Gram

A 1-gram bar is.032 Troy oz, and 8 mm X 15 mm.

10 Gram

Just under .33 Troy oz, 10-gram bars are 18 mm X 31 mm.

20 Gram

20-gram bars are .64 Troy oz, and are 22 mm X 39 mm.

1 Troy Oz

A 1 Troy ounce bar totals 31.1 grams, and measures 24 mm X 42 mm.

50-Gram Gold Bar

A 50-gram bar is 1.61 Troy oz and measures 25 mm X 45 mm.

10 Troy Oz Gold Bar

A 10 Troy oz bar is 311 grams. It measures 33 mm X 57 mm.

100-Gram Gold Bar

A 100-gram bar measures 31 mm X 55 mm, at 3.2 Troy oz.

1 Kilo Gold Bar

This bar weighs a full 2.2 lbs., at 40 mm X 80 mm.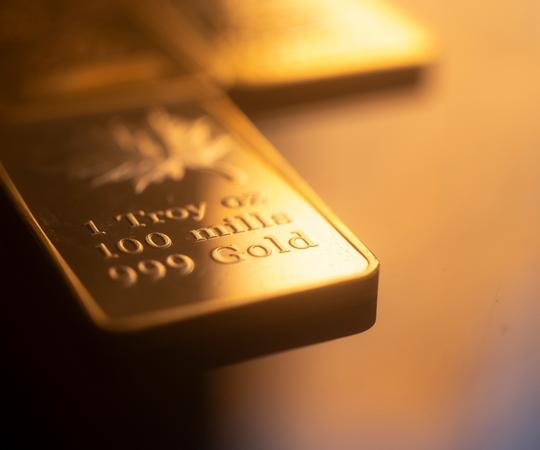 Reasons to Buy Gold Bars and Bullion
Gold bullion, including bars is an incredible hedge against a falling dollar. Gold is also a terrific way to diversity investments and save for the future. For these reasons, financial experts often suggest owning some gold. Here's four reasons that people buy gold bars and bullion.
1.

Hedge against a weakening U.S. dollar

Paper currency becomes less valuable during periods of high inflation, such as the 8% inflation we are currently experiencing. When the dollar becomes less valuable, the price of gold typically increases, so it's a good commodity to own.
2.

Gold Prices are Historically Stable

Frequently, when the dollar loses value, the stock markets react negatively. But gold isn't linked the stock market. Gold can be used for a variety of applications, so its value has remained relatively stable over time.
3.

Gold is always in demand

With few exceptions, gold is an in-demand commodity. In other nations, it is common to buy gold bullion as part of financing and retirement planning. The constant buying and selling of gold makes it a sought-after precious metal, in virtually all nations and economic climates.
4.

Serves as a crisis commodity

Gold is sometimes referred to as a crisis commodity. This is because it's safe from things like nuclear threats, or more recently, cyber-attacks. Gold offers a way to protect yourself from the unknown.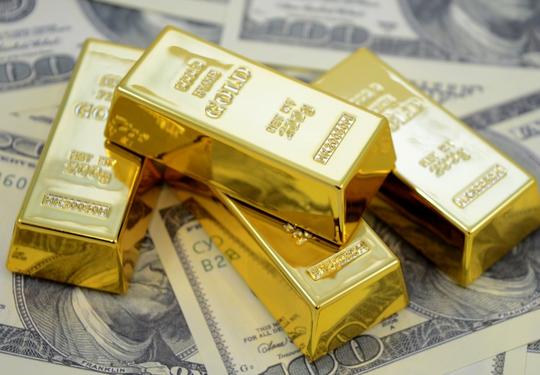 Reasons to Buy Gold Coins
People buy gold coins for the same reasons they buy bullion and gold bars. But there are even more reasons to buy gold coins. These include:
Coin collecting
Gifting
Celebrating memorable events
Coins are easy to store and require
Gold doesn't require a lot of expertise, unlike buying diamonds or other gems

Reasons to Sell Gold Bars, Bullion, and Coins to a Coin Shop
If you're ready to turn your gold into paper currency, you have options for selling it. But you should always visit a coin and currency shop first. Here's why you should always take your gold to a coin store before selling elsewhere.
Work with a Real Person

When you bring your gold to a coin and currency shop, you'll work face-to-face with a person rather than trying to negotiate with someone over the internet.

Avoid Risks

Shipping gold is a hassle to say nothing of risky. Even insured mail is no guarantee that your gold coins will arrive safely. When you sell to a coin shop the transaction is completed in person.

Get a great price

Unlike a pawn shop, which carries a variety of items, therefore doesn't necessarily specialize in gold, coin shops tend to limit their sales and purchases to currency and precious metals. This means that the shop will know what coins are worth, and will know the current spot prices, which can earn you more money.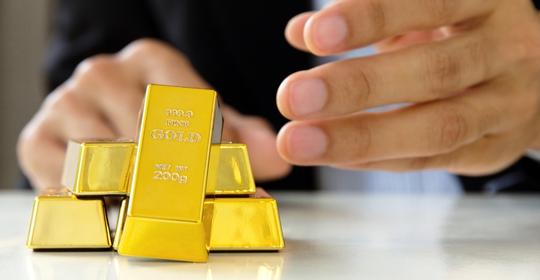 How to Find a Reputable Coin Dealer
To find the best coin dealer near you, be sure to follow these tips:
Look for an established dealer, as they will be more experienced than new shops
Ask friends, family, and coworkers for referrals
Look for authorized dealer designations
Visit multiple coin shops
To get the most money for your gold coins or bars, be sure you know the current price of gold. You should also research any gold coins you plan to sell before taking them into a coin shop, so you have an idea of what they are worth.

Buys and Sell Gold Coins, Bars, and Bullion in Covina
Covina Coin & Jewelry has been in the coin and currency business for more than 50 years. As a privately owned company, Covina Coin & Jewelry is and NGC authorized dealer, a PCGS authorized dealer, and specializes in valuable, rare and unique coins, gold, silver, currency, jewelry, and collectibles
Covina Coin & Jewelry buys and sells gold bars, gold bullion, gold coins, and gold jewelry every day from our shop located on S. Citrus Avenue in Covina. As a leading coin and gold dealer in Southern California, we are convenient to Glendora, West Covina, Pasadena, San Dimas Arcadia and surrounding areas.
For your convenience, Covina Coin & Jewelry is open Monday through Friday from 10:00 am – 4:00 pm. We are available for appointments on Saturday.