If you're a coin collector with a fascination in other valuables, or you don't dabble in the coin trade at all, Covina Coin is still guaranteed to have something to pique your interest. It can be difficult to find a coin shop that also buys and sells other collectibles, but that's exactly why we expanded our services to cater to even more enthusiasts in Covina and in the Glendora area. What exactly can you find at Covina Coin? Read on to find out!
Types of Collectibles At Covina Coin
Covina Coin does more than just trade coins. When you walk into the shop, you'll notice a wide range of other assets as well. Our willingness to buy and sell all types of collectibles is how we keep the people of Covina and Glendora happy by providing a place for all of their needs no matter the industry. From trading cards to antiques, you can always find reliable business with us.
*Trending Antiques In 2022
*According to Adirondack Girl @ Heart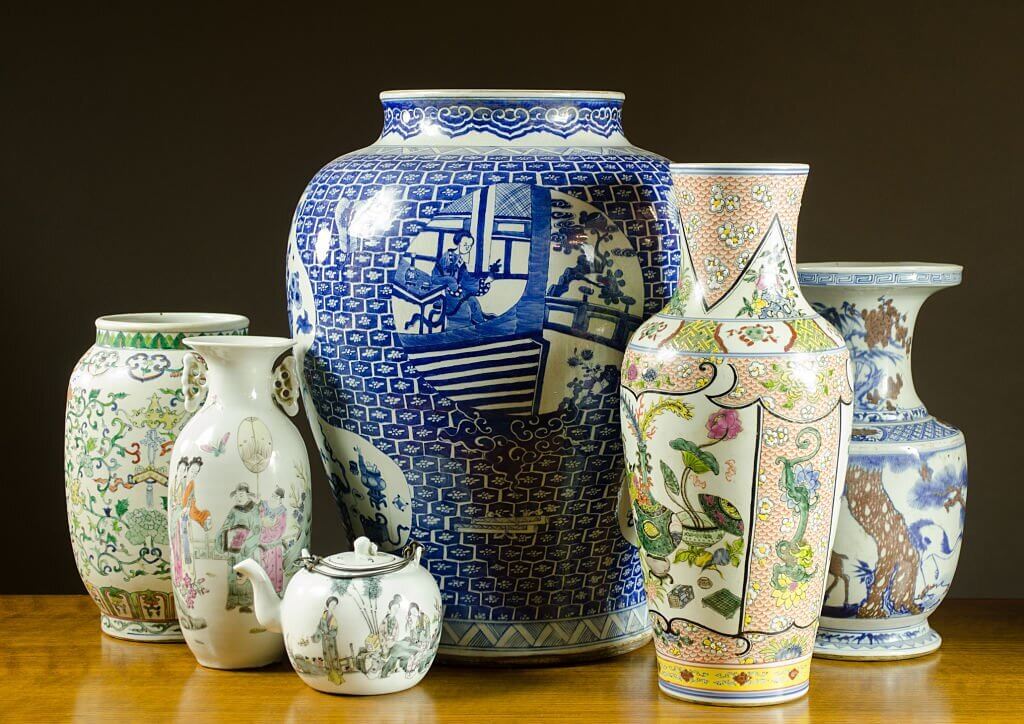 How We Handle Various Collectibles
As a coin dealer, how do we specialize in other collectibles? Covina Coin has been in business for over 40 years and in that time we've learned to broaden our horizons to encompass all kinds of treasures so that we can proudly and effectively serve the majority of collectors in the Covina and Glendora area no matter their specific interests. We aim to be your one-stop-shop for any valuables you wish to buy or sell.
You may be wondering if specializing in various valuables dilutes our ability to effectively handle each type of collectible. That couldn't be any further from the truth. All valuables, whether they be coins or cards, share a similar process for grading and appraising the worth of a particular item. Because of this, expanding our expertise actually helps in understanding collectibles in its entirety rather than limiting ourselves to one specific thing. So when you come visit us, you know that we can give you the best possible service no matter the item. If you want a quick way to get a rough estimate before coming in, there are online guides with useful resources to help you in the meantime.
Come Visit Covina Coin For All of Your Collector Needs!
Now you know, Covina Coin buys and sells all kinds of collectibles as well as coins! Sports fans, movie buffs, and antique hunters alike all have a place to go in the Covina and Glendora area for all of their collecting needs. Since we've been trading with dedicated collectors for many years, we can confidently promise you guaranteed satisfaction after every transaction. Give us a call at 626-915-0033 and we'll gladly answer all of your questions with the expertise of qualified professionals.
We're so used to our American pennies, nickels, dimes, and quarters that currency from other countries can seem so mesmerizing that they leave us completely stunned. Even our more rare dollar coins can't compare to some of these other coins that are in circulation throughout the globe. Here are some of the most beautiful coins around the world!
1. The Egyptian Pound
The current Egyptian pound that is now in circulation is equal to 100 piastres which can be found at around $5 to $7 each. This most recent series began production in 2005 by the Central Bank of Egypt and has a gorgeous bi-metal composition. It looks like a combination of gold and silver at first glance, but it's actually a clever mix of copper, nickel, and zinc. The outer ring has a silver appearance that is made up of copper and nickel and features connected flowers along the border. The center of the coin imitates gold by utilizing copper, nickel, and zinc as a dazzling background for the image of Pharaoh Tutankhamun's burial mask. The text printed onto the coin is a wonderful collaboration between Arabic and English writing.
Pharaoh Tutankhamun, more commonly recognized as King Tut, was a prominent figure in Egyptian history making his image an excellent choice to be used for regular currency. He is known as the final ruler of Egypt by the end of the 18th Dynasty. Whenever you see a depiction of a mummy's tomb, this is most likely the one you've seen the most.
2.  Euro Coin
The 2 Euro coin is another gorgeous bi-metallic coin currently in circulation. It was first introduced in 2002 and is now the coin with the highest value in the continent. The outer ring consists of copper-nickel while the center is made up of nickel-brass. This composition gives it a silver and gold appearance similar to the Egyptian pound. Every coin features a large, prominent "2" next to a portion of the continent. The part of the map that is shown is indented which gives it a satisfying feel than if it were to be printed flat. The reverse side, however, is a bit more complex yet intriguing.
Such as with many American quarters, the backside of the 2 Euro coin can represent one of 22 different countries which are home to nationalities such as:
Andorran
Austrian
Belgian
Cypriot
Dutch
Estonian
Finnish
French
German
Greek
Irish
Italian
Latvian
Lithuanian
Luxembourgish
Maltese
Monegasque
Portuguese
Sammarinese
Slovak
Slovenian
Spanish
Vatican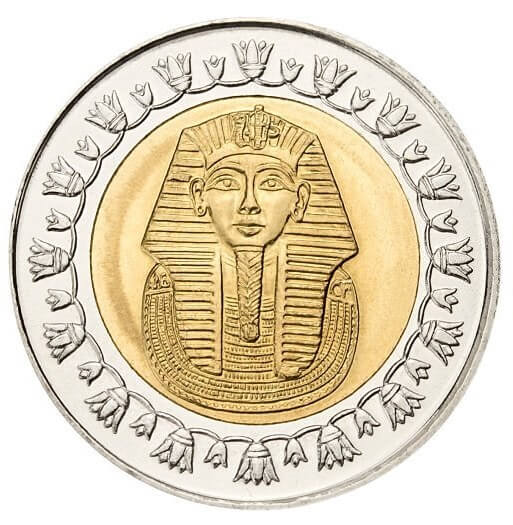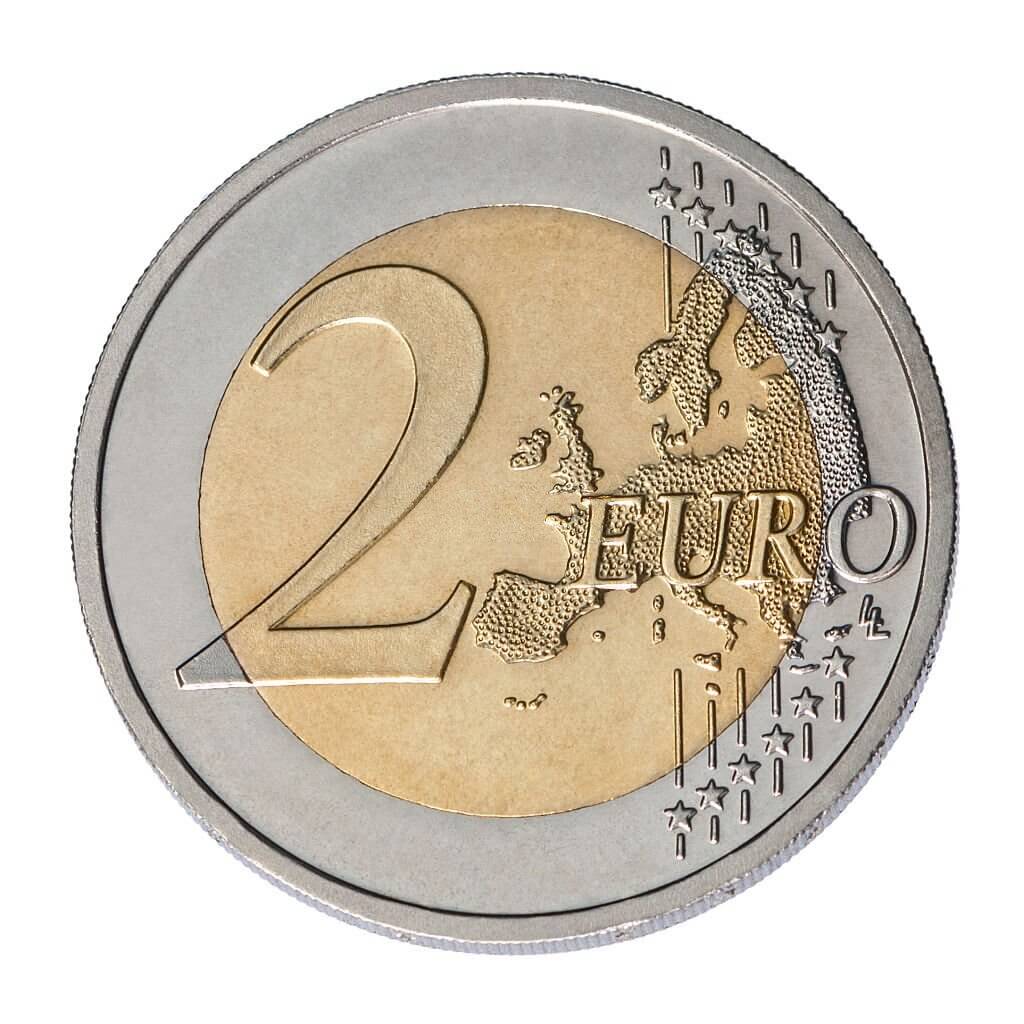 3. Canada 2 Dollar Coin
Our neighbor upstairs has much to be jealous of when it comes to the look of their currency. The Canadian 2 dollar coin also comes in a beautiful bi-metallic composition that's truly something to behold. In 1996, Diane Marleau (the Minister of Public Works at the time) was responsible for producing the Canada 2 dollar coin, also referred to as the "toonie", as we know it today. It is currently the highest-valued coin in the country's circulation as it replaced the previous paper bill of the same worth. The outer ring is made of steel with nickel plating while the center is aluminum bronze with brass plating. This design is enhanced with multi-ply plated steel technology which produces an electromagnetic signature that's difficult to counterfeit than regular alloy coins. The composition is also meant to last up to as long as 20 years!
As far as what's printed on the Canada 2 dollar coin, you'll find Queen Elizabeth II proudly featured on the obverse side with an image of a polar bear (drawn by Canadian artist Brent Townsend) on the reverse side. The 2 dollar coin is the only Canadian coin to have a different typeface than the other coins in circulation.
4. 500 Japanese Yen
The simple yet beautiful 500 Japanese yen coin was created in 1982 in response to the rising demand of vending machine usage. As with much of Japanese culture, the images chosen for this coin are symbols of good luck. The obverse features a paulownia (a species of hardwood tree) crest with the reverse showing bamboo and tachibana (mandarin orange) leaves. These symbols were actually transferred over from the original 500 yen paper note of the same value.
Until 1999, the coin was a simple mixture of 75% copper and 25% nickel. After that, the coin was redesigned with a combination of copper, nickel, and zinc. As recently as 2021, the 500 yen coin was redesigned yet again as a bi-metallic coin. Interestingly enough, the current variation of the coin uses the same metals with close to the same ratio of each. However, a three-layer structure is now used to classify it as bi-metallic. The difference between the outer ring and center isn't as prominent as the coins mentioned earlier, but it is still pleasing to the eye nonetheless.
5. New Zealand One Dollar Coin
Lastly, New Zealand's one dollar coin was introduced in 1991 in order to replace the dollar note at the time. Although it is the only coin on this list to be void of a bi-metallic version, it is still a stunning coin that you can't help but admire. Such as with Canada's 2 dollar coin, the obverse of the New Zealand one dollar coin features an image of Queen Elizabeth II in all of her glory. The reverse side showcases the country's national bird, the beloved kiwi. The kiwi is surrounded by silver fern fronds which gives it an elegant look that's satisfying among the coin's copper tint. The New Zealand one dollar coin is made up of 92% copper, 6% aluminum, and 2% nickel for a gorgeous golden color.
Exchange International Coins at Covina Coin!
If any of these beautiful coins from around the world stand out to you, see if we have any for sale at Covina Coin! We're the best coin dealer in the area when it comes to foreign currency so we're guaranteed to have a coin that you'll love to have for your own collection. Give us a call at 626-915-0033 to ask about our wares.
Whether you want to turn gold coins, bars, or bullion into cash by selling them, or you're interested in buying gold, an established coin shop should be the first place you visit. Gold dealers at coin shops offer competitive prices for your unwanted gold and sell a variety of gold items ranging from coins to bars. Read on to learn why an established Southern California should be the only place you go to buy or sell gold.
Gold Bars and Gold Bullion: An Overview
Gold bullion is a term for very pure gold. Therefore, gold bars are a type of bullion, provided they are stamped with both the purity and size of the gold bar. In addition to providing the purity and weight of a gold bar, the stamp also plays another role. It makes a gold bar a valid, tradeable form of currency.
Gold bars may be interchangeably referred to as gold bullion, or gold ingot. Gold bars are available in a wide variety of weights. However, the most common sizes and weights of gold bars include the following:
1 Gram

A 1-gram bar is.032 Troy oz, and 8 mm X 15 mm.

10 Gram

Just under .33 Troy oz, 10-gram bars are 18 mm X 31 mm.

20 Gram

20-gram bars are .64 Troy oz, and are 22 mm X 39 mm.

1 Troy Oz

A 1 Troy ounce bar totals 31.1 grams, and measures 24 mm X 42 mm.

50-Gram Gold Bar

A 50-gram bar is 1.61 Troy oz and measures 25 mm X 45 mm.

10 Troy Oz Gold Bar

A 10 Troy oz bar is 311 grams. It measures 33 mm X 57 mm.

100-Gram Gold Bar

A 100-gram bar measures 31 mm X 55 mm, at 3.2 Troy oz.

1 Kilo Gold Bar

This bar weighs a full 2.2 lbs., at 40 mm X 80 mm.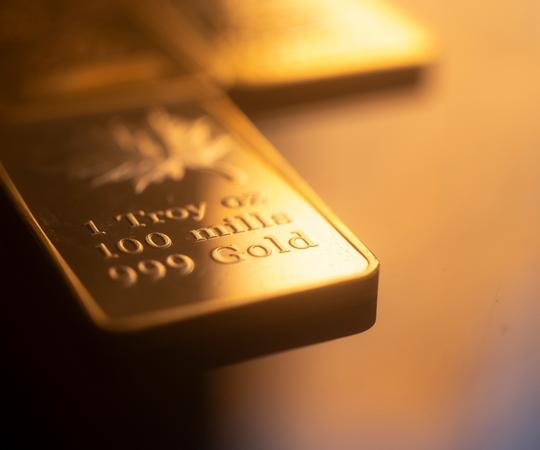 Reasons to Buy Gold Bars and Bullion
Gold bullion, including bars is an incredible hedge against a falling dollar. Gold is also a terrific way to diversity investments and save for the future. For these reasons, financial experts often suggest owning some gold. Here's four reasons that people buy gold bars and bullion.
1.

Hedge against a weakening U.S. dollar

Paper currency becomes less valuable during periods of high inflation, such as the 8% inflation we are currently experiencing. When the dollar becomes less valuable, the price of gold typically increases, so it's a good commodity to own.
2.

Gold Prices are Historically Stable

Frequently, when the dollar loses value, the stock markets react negatively. But gold isn't linked the stock market. Gold can be used for a variety of applications, so its value has remained relatively stable over time.
3.

Gold is always in demand

With few exceptions, gold is an in-demand commodity. In other nations, it is common to buy gold bullion as part of financing and retirement planning. The constant buying and selling of gold makes it a sought-after precious metal, in virtually all nations and economic climates.
4.

Serves as a crisis commodity

Gold is sometimes referred to as a crisis commodity. This is because it's safe from things like nuclear threats, or more recently, cyber-attacks. Gold offers a way to protect yourself from the unknown.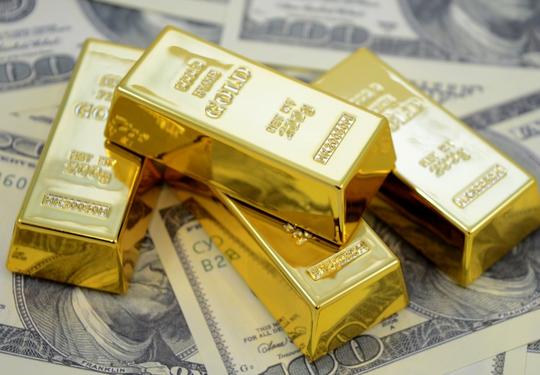 Reasons to Buy Gold Coins
People buy gold coins for the same reasons they buy bullion and gold bars. But there are even more reasons to buy gold coins. These include:
Coin collecting
Gifting
Celebrating memorable events
Coins are easy to store and require
Gold doesn't require a lot of expertise, unlike buying diamonds or other gems

Reasons to Sell Gold Bars, Bullion, and Coins to a Coin Shop
If you're ready to turn your gold into paper currency, you have options for selling it. But you should always visit a coin and currency shop first. Here's why you should always take your gold to a coin store before selling elsewhere.
Work with a Real Person

When you bring your gold to a coin and currency shop, you'll work face-to-face with a person rather than trying to negotiate with someone over the internet.

Avoid Risks

Shipping gold is a hassle to say nothing of risky. Even insured mail is no guarantee that your gold coins will arrive safely. When you sell to a coin shop the transaction is completed in person.

Get a great price

Unlike a pawn shop, which carries a variety of items, therefore doesn't necessarily specialize in gold, coin shops tend to limit their sales and purchases to currency and precious metals. This means that the shop will know what coins are worth, and will know the current spot prices, which can earn you more money.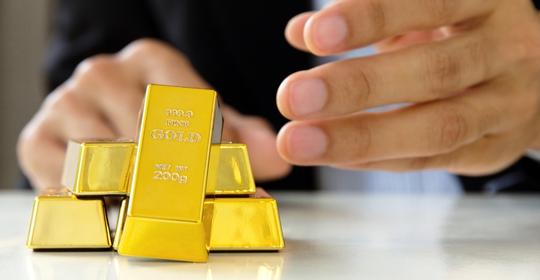 How to Find a Reputable Coin Dealer
To find the best coin dealer near you, be sure to follow these tips:
Look for an established dealer, as they will be more experienced than new shops
Ask friends, family, and coworkers for referrals
Look for authorized dealer designations
Visit multiple coin shops
To get the most money for your gold coins or bars, be sure you know the current price of gold. You should also research any gold coins you plan to sell before taking them into a coin shop, so you have an idea of what they are worth.

Buys and Sell Gold Coins, Bars, and Bullion in Covina
Covina Coin & Jewelry has been in the coin and currency business for more than 50 years. As a privately owned company, Covina Coin & Jewelry is and NGC authorized dealer, a PCGS authorized dealer, and specializes in valuable, rare and unique coins, gold, silver, currency, jewelry, and collectibles
Covina Coin & Jewelry buys and sells gold bars, gold bullion, gold coins, and gold jewelry every day from our shop located on S. Citrus Avenue in Covina. As a leading coin and gold dealer in Southern California, we are convenient to Glendora, West Covina, Pasadena, San Dimas Arcadia and surrounding areas.
For your convenience, Covina Coin & Jewelry is open Monday through Friday from 10:00 am – 4:00 pm. We are available for appointments on Saturday.