Gold
Gold metals have been a universal symbol for royalty and prestige throughout the ages and are still recognized for their worth today. From simple bands and chains to the most glamorous designs decked out in numerous gems, gold jewelry can be adapted to any style which is why it's desired by many. Gold comes in yellow, rose, and white for even more possibilities to match your personal look. Its rareness and durability gives it tremendous value making it a popular item.
Types of jewelry include:
Rings
Pendants
Bracelets
Earrings
Brooches
Charms
Chains
Necklaces
Looking for the perfect engagement or wedding ring? Maybe you want to pick up a nice gift for a loved one, or you want to treat yourself with a stunning accessory. No matter the occasion, Covina Coin deals in all kinds of gold jewelry so there's bound to be something that will catch your eye.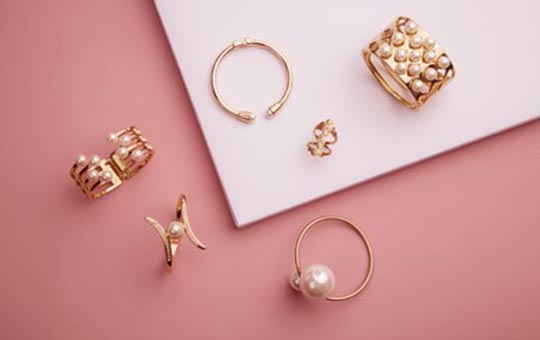 Silver
For the past century, silver jewelry has been a classier option due to its neutral color which offers much potential. There isn't a single outfit that wouldn't benefit from a bit of silver, and every type of gem imaginable literally shines when graced with its presence. The most unbelievable thing about silver is that it's much more accessible and affordable than gold so it's easy to find a piece that's right for you.
Popular silver jewelry brands include:
TARAASH
Peora
Tiffany
Coach
Gucci
Pandora
Movado
For the best silver jewelry selection in Covina, come to Covina Coin to find that one accessory that's calling your name. We'll give you the best prices in the area to make your desires come to fruition.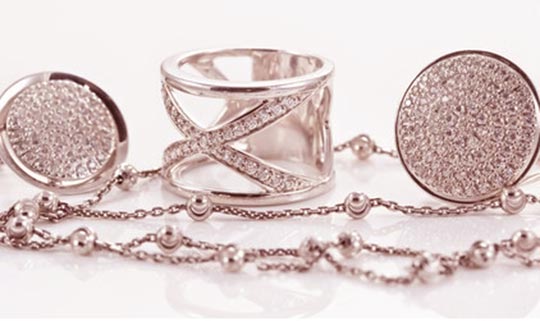 Platinum
People don't talk about it as much which makes it a hidden treasure, but platinum is practically a miracle metal when it comes to jewelry. It's the most dense and durable option so it's longer-lasting and it offers the same aesthetic properties as silver so it goes with any look. Platinum never fades since it's naturally white so you can pass it down to future generations and it'll still look as new as the day it was formed. For all of these beneficial qualities with little to no repercussions, platinum jewelry is among the most valuable out there.
At Covina Coin, we understand the worth of platinum jewelry. Whether you're looking to buy or sell, we'll give you the fairest quotes in the Covina area. Our customers absolutely love our selection and we know that you will, too!
Watches
When it comes to collectible value, designer watches are on a different level. Many designs from the biggest brands have a limited production which plays a huge factor in its final listing price. Each watch has a unique story behind it and we love to uncover its secrets to bring you timeless pieces.
We deal in all of the top watch brands including:
Patek Philippe
Gucci
Rolex
Nixon
Hublot
Piaget
Hermès
Tissot
Guess
Fossil
And more!
Our knowledgeable experts know designer watches inside and out so you know exactly what you're getting. Even if you're a casual admirer simply looking for something pretty that can tell time, you're bound to find a watch that suits your fancy at Covina Coin.