Exchanging coins is a special trade reserved for enthusiastic collectors. You want to get your next piece from someone who knows their stuff, and alternatively you only want to sell your coins to someone who truly appreciates its worth. So where should you go for a top rated coin dealer near Glendora? Covina Coin is the place to go for expert dealers and appraisers.
Dealing In Coins of Every Variety

The collector coin market is actually a very active community for those who are aware of the trade, and this is especially true in the Glendora area. That is why our inventory is constantly rotating, making Covina Coin the best place to look for numismatic coins for your collection. Some of the coins we deal in include:
Gold coins
Silver coins
Early American coins
Rare American coins
Foreign coins
Ancient coins
Misprint coins

Wondering if we'll accept your foreign coins? Chances are, we do! We have been known to carry Maple Leaf coins from Canada, Pesos from Mexico, Kookaburra and Koala coins from Australia, and Krugerrand coins from South Africa. We're very open-minded, so it doesn't hurt to have us take a look!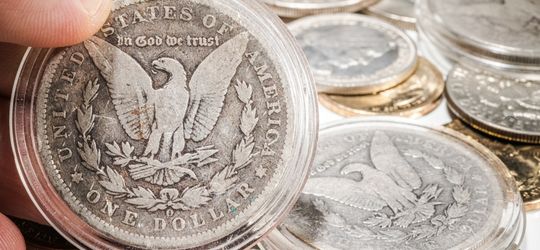 The Top Experts In the Glendora Area
The experts at Covina Coin have been appraising and dealing collector coins for over 50 years so when you come to us, you know you can trust our expertise. We're able to inspect, identify, and price even the rarest coins from all over the world. If you think your coin is too old and obscure to decipher, let us take a whack at it!
Our appraisers know how to examine every aspect of a coin such as the:

Legend
Field
Edge
Relief
Mint Mark
Rim

Something For Everyone

It doesn't matter if you're an individual collector, business, or wholesaler, Covina Coin is available to anyone and everyone near Glendora! Yes, we carry a large enough stock to supply businesses looking for wholesale business-to-business transactions for any reason. Give us a call today to see what we can do for you.
Come to The Top Rated Coin Dealer Near Glendora!
With a large and diverse inventory managed by experts with decades of knowledge under their belts, Covina Coin is legitimately a top-rated coin dealer near Glendora. Stop by any time for all of your coin collection needs! Whether you're buying, selling, or simply browsing, you're always welcome in our shop. Visit us at 204 South Citrus Avenue in Covina, or call us at 626-915-0033 for any questions or concerns you may have before swinging by!